SME Clinic 2020
Techpoint in a bid to bring together entrepreneurs and SMEs to learn new ways to automate their business processes, hold an SME clinic to that effect.
This clinic teaches SMEs and entrepreneurs how to take their businesses online, social media marketing (Facebook and Instagram), data analysis for small businesses, selling online (eCommerce), and customer relations, loan acquisition, and funding.
Attending the SME clinic will also grant 10 of the businesses the opportunity to receive grants of ₦100,000 this year.
The event also provides the opportunity to network with other businesses and technology solution providers that will help influence the growth of your business.
SME Clinic is proudly sponsored by Microsoft 4Afrika, Paga, FCMB, and Google Ads.
Some of the instructors at the events include Tope Olofin
Founder/CEO, NaturaGlow by Abby Jo
eCommerce for small businesses,
Oladimeji Olutoye,
MD/Lead Consultant, DE Maven Advisory and Consulting Ltd
Data entry and analytics for small businesses using Spreadsheet.
Ayode Akinfemiwa,
Agency Relationship Manager, Google Partners
Performance Marketing with Google.
Venue: National Art Theatre, Iganmu, Lagos.
Date: Saturday, February 29, 2020.
TC Townhall: Emerging Tech
TC Townhall: Emerging Tech is a

n event by TechCabal, a tech media platform. The event is aimed at providing answers to the key questions that businesses, big corporations, and policymakers have about

Artificial Intelligence

and

Blockchain

.
TC Townhall: Emerging Tech will assemble entrepreneurs, investors, policymakers and corporate organizations in order to examine how businesses, individuals and countries across the continent can maximize the benefits of emerging technologies, specifically AI and Blockchain.
During the event, there will be a session dedicated to VR/AR, 5G, Big Data and other emerging technologies asides AI & Blockchain.
TechCabal will bring together stakeholders, startup players and enthusiasts to discuss and help policymakers develop a roadmap for supporting these technologies.
TC Townhall: Emerging Tech – AI & Blockchain will answer the key questions that businesses, big corporations, and policymakers have about Artificial Intelligence and Blockchain. It will address the implications for businesses, enterprises and will help policymakers develop a roadmap for supporting these technologies.
Speakers at the events include Judith Okonkwo Founder, Imisi 3D, Elo Umeh
Managing Director, Terragon Group.
Danny Oyekan
Group Executive Chairman, Dan Holdings amongst others.
Date
: Friday, February 28, 2020.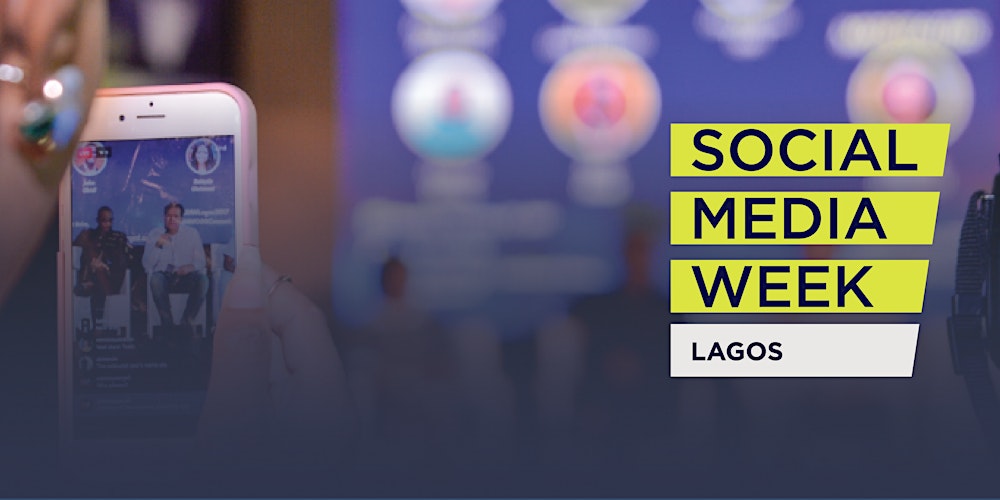 Social Media Week Lagos 2020
The 8th edition of the Social Media Week Lagos will be held this week. The annual conference is considered as Africa's largest tech and innovation event.
The week-long event will focus on ideas, trends, insights, business practices, and policies that leverage technology to transform industries and communities across Africa.
Last year saw the event host over 20,000 attendees across the week with an online reach of 557 million.
The theme for SMW 2020 is
HUMAN.X. This theme will
lead to an important conversation focused on what it means to take a human-first and experience-driven approach to innovation across industries, our communities, and the continent.
Some of the tracks for the week-long event include Media summit park, launched in Africa, governance day, meet the speakers, music summit, women FWD and some other interesting tracks you would not love to miss out on.
Venue: Landmark Event Center, Victoria Island, Lagos.
Date: Monday, 24 – Friday, 28 February 2020.
Click

here

to find out how you can be a part of it.